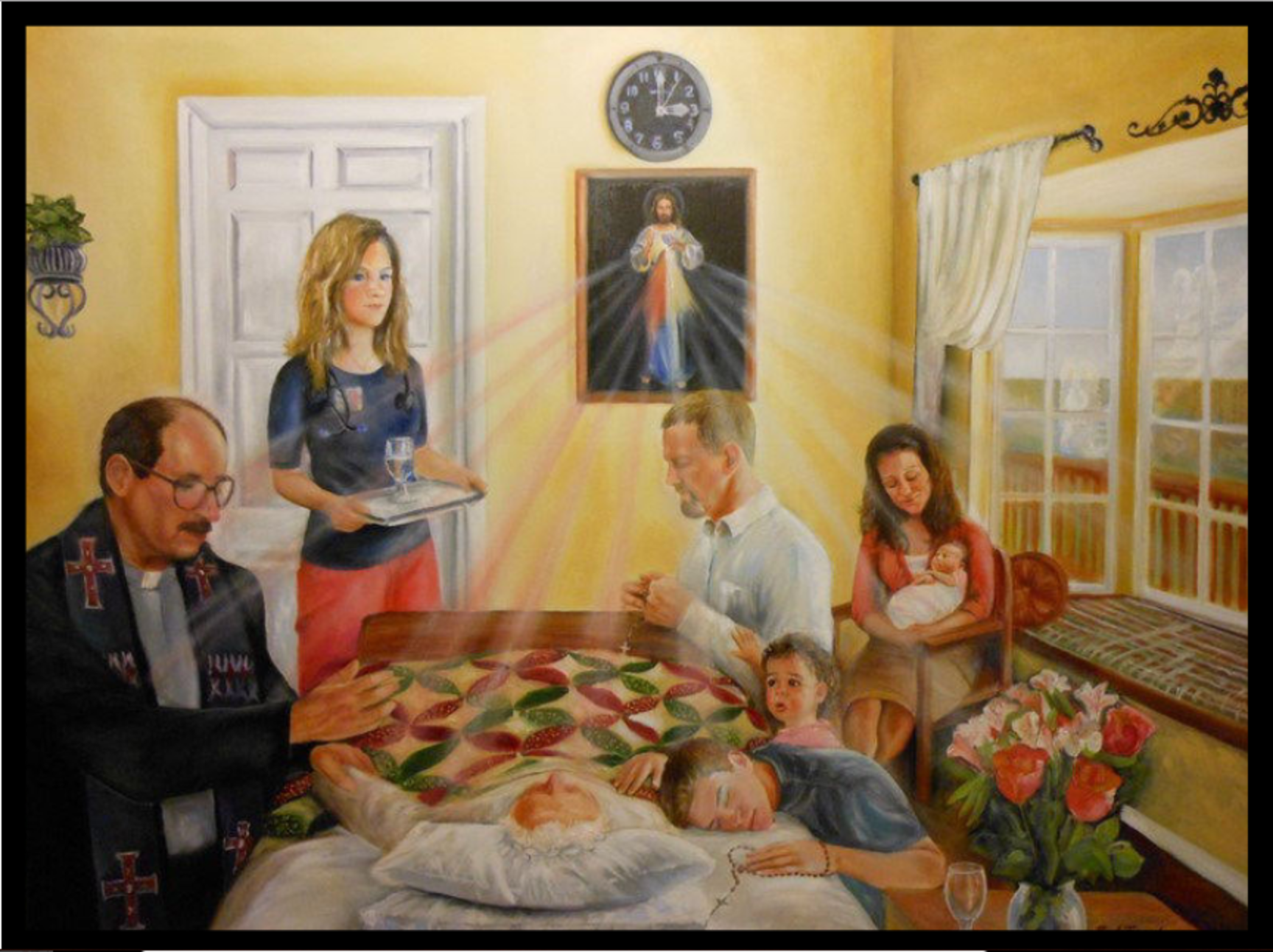 In a world where the sanctity and value of human life is cheapened by the practice of abortion, euthanasia and physician assisted suicide, this painting portraits a different and holy call as one prepares to go home to the Lord.
The promise of a happy and holy death which is desired and sought is accomplished through prayer and preparation. This portrait speaks of the love, forgiveness and prayer of the church and family gathered around the loved one as they prepare to meet the Lord and to be es- corted by the Angels to the bosom of Abraham. (look out the window)
The original oil painting hangs in the foyer of Loreto on the Plains Personal Care Home located in Hartley, TX. All who enter are moved by the serenity and peace of this painting that expresses the end of life care for which Loreto was founded.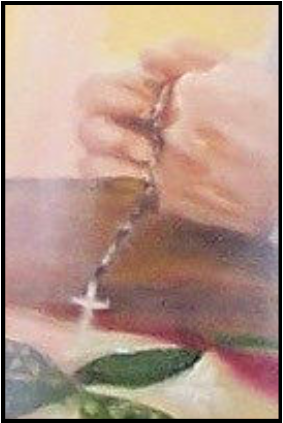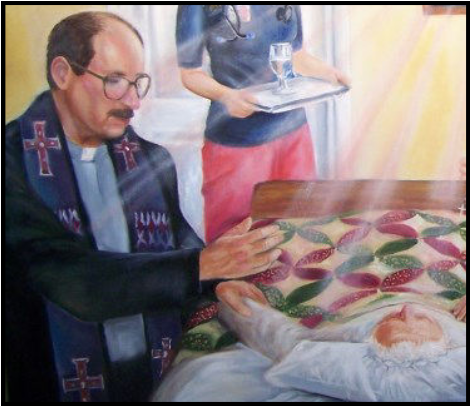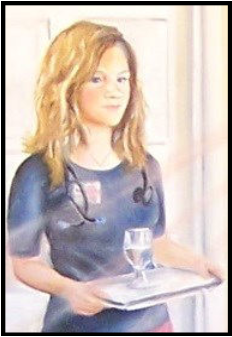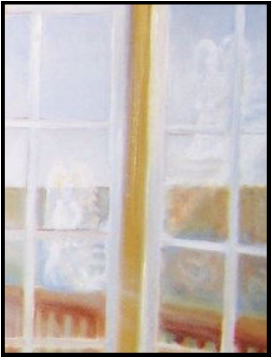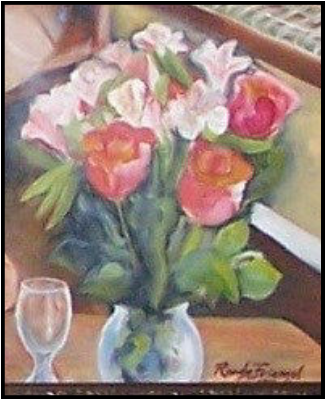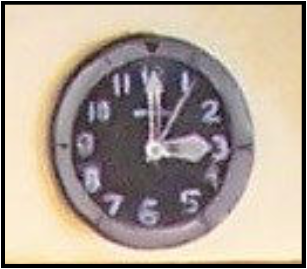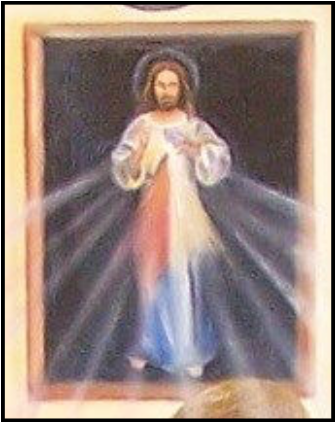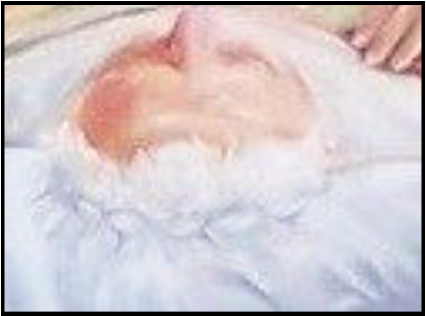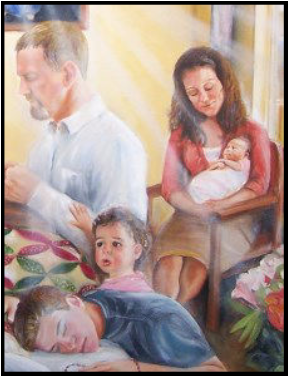 About the Artist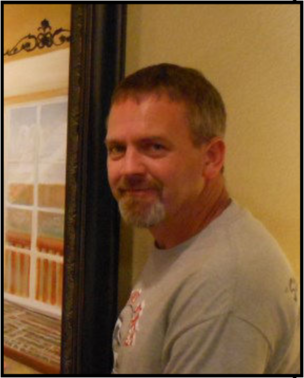 Randy Friemel has been drawing all of his life but only started painting in the last two years. His avid study of scripture for the last 12 years has inspired his desire to paint pictures of Jesus and His miracles of healing that minister to those who are blessed enough to enjoy the beauty and meaning of his work.
Randy is very Pro-Life and has placed a small fetus in every one of his works to express the value of human life. He was commissioned in 2011 to paint this painting of the Respect Life message at the end of life for Loreto on the Plains Personal Care Home in Hartley, TX.