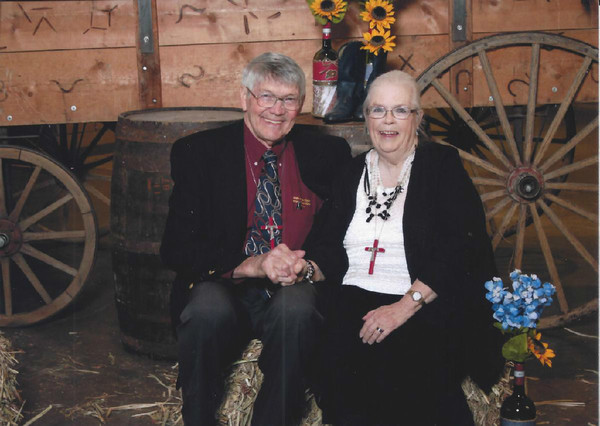 In 1992 Ed and Nan Weber founded the Holy Family Ministry Center "for the Renewal and the Restoration of the family and Catholic Family Life through the Spiritual and Corporal Works of Mercy."
Nan has a BA in Education and is an LVN (Licensed Vocational Nurse). Ed has a BS in Engineering and is a CNA (Certified Nursing assistant). They are the parents of 10 daughters and have 43 grandchildren and 5 great-grandchildren. They have been working in family ministry since 1972. They are Secular Franciscans. Nan works with the development of the many programs at the Center. They are Spiritual Directors in the Diocese of Amarillo and were one of the founding families for The Holy Family Home School Association. They have a background in Marriage Encounter work, Prayer Group Leadership, Rachael's Vineyard, a healing retreat for post-abortion ministry and prison ministry.

All of this experience is now bearing new fruit as God has called them to minister to families and their loved one's at the end of life through Loreto on the Plains Personal Care Home which is an outreach of the Holy Family Ministry Center to those who are sick and terminally ill. In 1999 they came to realize that it wasn't enough to only work to preserve the lives of God's children at the beginning of life. The practice of Euthanasia and Physician Assisted Suicide was beginning to raise it's ugly head and people were ignorant of or refusing to accept that reality. Loreto is to be a model personal care home and an inspiration which will encourage the laity to become involved in the fight against euthanasia by helping to care for those who are so vulnerable. The labors in this ministry to the sick and terminally ill will take place in three ways: In educating the laity with the truth about end of life issues, in caring spiritually for the dying and in providing medical and physical care until they die.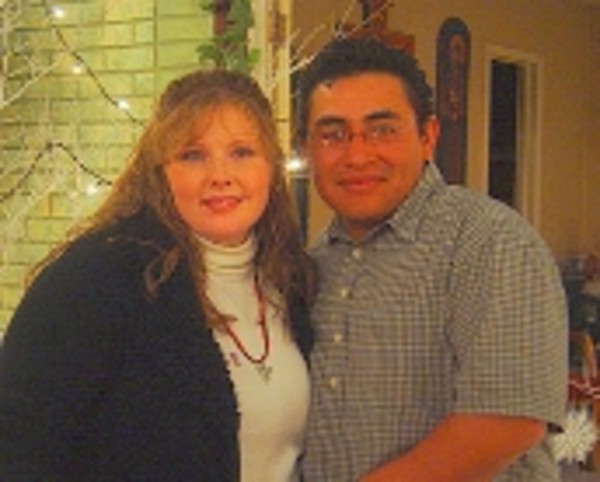 Jorge and Rachael De Santiago, came from Florida in 2007, to help with the ministry while they were in the area. 
Rachael is an excellent cook and adds much to the ministry with her gift of service, evangelism and organization as she spreads her sunshine and fiery spirit. She is the daughter of Ed and Nan and was trained as a CNA (Certified Nursing Assistant) in Kentucky. She and her husband Jorge are the proud parents of eight children. Jorge is helping in many areas such as assistant office personal, assistant trained patient care and Angel of Mercy, he is also in charge of Maintenance including the helping in the construction of Loreto. They help with the keeping of the grounds and also with the music ministry. Their children are home schooled by Rachael and are very gifted in the area of scholastics, music, and sports.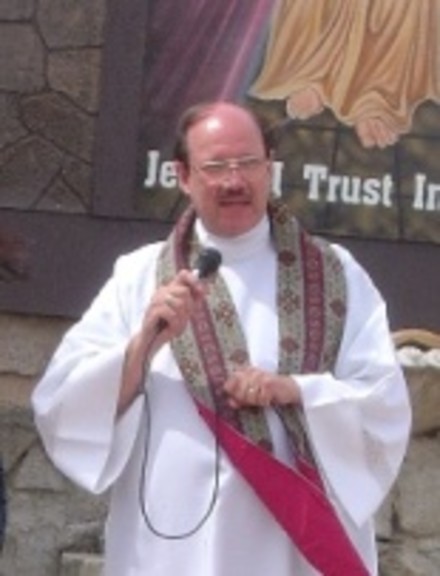 Fr. Ron Mathews is standing in front of the Image of Divine Mercy on the Holy Family Ministry Center grounds in Hartley. 
He has had extensive experience as a Hospital Chaplain in both regular hospitals and in a mental hospital ministering to disturbed youth. He has been a Mission Priest, a Pastor of several parishes and works with Rachel's Vineyard, a retreat for post abortive woman, and Retrouvaille, a Retreat For Couples. The gifts of healing and restoration along with his joy and generosity has led many to Jesus and will continue to touch the hearts of many as he helps to minister to the sick and terminally ill at Loreto On The Plains Personal Care Home.
As of July 1, 2015 Fr. Ron is retired and on staff here at the Holy Family Ministry Center and Loreto on the Plains PCH.  Father Ron, along with Ed and Nan, are the hosts of the Radio Program "Ocean of Mercy" on Kxit Radio out of Dalhart, Texas and available online at www.kxit.com. It is aired on Sunday at 10:00am.