Why are Respect Life Personal Care Homes Needed?
The institution is still an institution—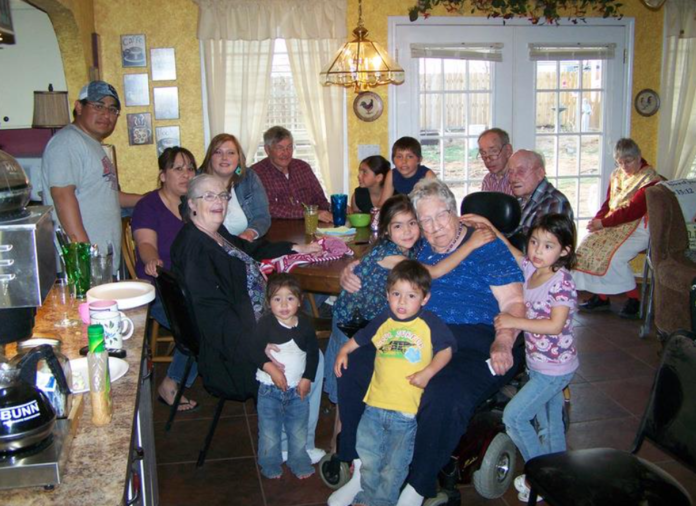 nursing home/ hospital/ assisted living. There is still loneliness. Independence is great when you can do everything but compared to the nursing home setting the small care home is exactly that—HOME. It is family and everyone becomes family.
With Euthanasia, Assisted Suicide and ideas like "Brain Death" and "Futile Care," the Culture of Death is attacking the dignity of our sick and elderly brothers and sisters.
Secular Humanism tells us that there is no God, Heaven or Hell, there is no right or wrong or need to suffer, and we should do whatever makes us feel good. This is poisoning and undermining our spiritual basis which has been the Rock of our foundation (to borrow a phrase) here in America and around the world so that we are blinded now by the demand of Rights and have forgotten about our Responsibilities. Jesus is asking us to prepare ourselves and our communities to take up our crosses and follow Him in caring for the elderly.
The mission of a Respect Life Personal Care Home is to provide Catholic Healthcare at the end of life by creating an environment for patients and their families where medical and spiritual care are united to bring God's hope and healing through ministering to the sick and terminally ill in the light of the Gospel message.
The Vision
The Vision for Loreto came with a commission: Go out into the world, teaching them of my love and telling them I am calling them, too, to reach out to those who are vulnerable and weak. Create for them a safe place. Be a beacon to the world so that others, too, may protect the elderly, the sick and those near death.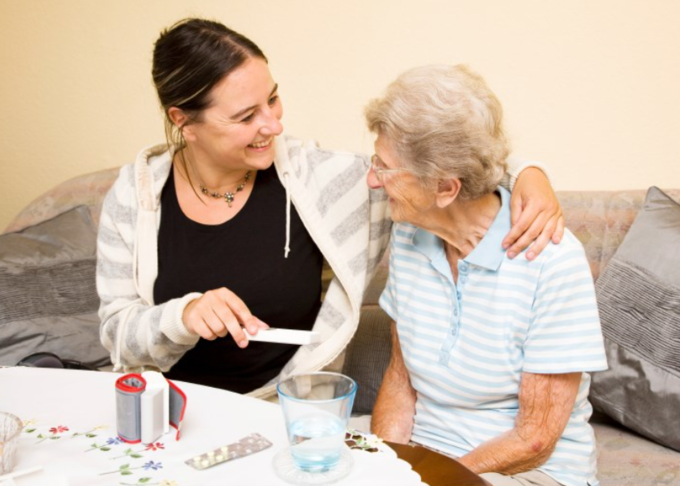 We believe that Life begins at the moment of conception and ends when the heart stops beating naturally and the person has no pulse. We believe in the responsibility to give comfort care for those who are dying while and until they die naturally.
We are now beginning our 8th year of caring for those at the end of life in this "Respect Life Care Home" with the respect and dignity that they deserve and need by protecting their right to life. This is a calling that requires us to care for them with the compassion, love and tenderness with which Mary received Jesus as He was placed in her arms when He was taken down from the cross. This is how we are to care for those entrusted to us. At the end of long days when we are tired we are asked to remember Jesus who washed the feet of the disciples.
Our most importance ministry at the end of someone's life is to the soul, giving the ultimate gift in this alternative pathway to care for the dying as they come to rest in the arms of Jesus.  
What is the Difference?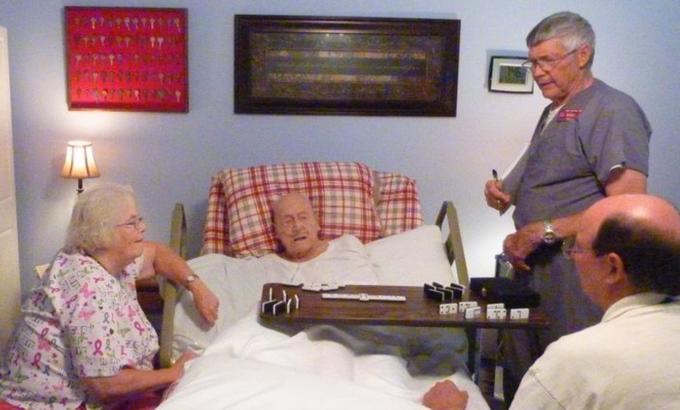 Family is the key word often lost in the nursing homes, assisted living facilities, and hospitals, for try as they might, they are not a "home" in the sense that Loreto on the Plains is and in the sense of the personal care given. Personal attention, home cooked meals, games together, doing things together or in private builds relationships as we become family.
People live longer. Comments by Residents and their families that we have heard so often include, "I know that if I was anywhere else I would be dead by now." The home is easy to get around in to fellowship. People are happier, because there is a feeling of belonging.  Lots of life to live when you feel like you belong.
We share Faith – we are all faiths. Our Catholic Care home has people from many Christian religions but our Faith is in God and His Mercy.  The staff is involved and open to love and to hurt.
Personal Care Homes provide:
Loving caring environment

Home cooked meals

Help with the activities of daily living

Communication with patient's physician for care instructions.

Medication Supervision

Nursing care

Trained Volunteers

Spiritual Care, bringing "Hope where there is no Hope"

Non-Drug Therapies

Family Friendly Atmosphere
Remember: A Mission is not a Job!
Discerning a Call
Attend conferences

Read related articles, books, etc

Communicate with experts in the field

Share the vision with others and reflect on their feedback

Work in Hospice

Talk with medical professionals

Use the internet as a tool

Have a spiritual leader
Considerations
Prayer
Researching regulations for your state
Training: no training is necessary, but it is helpful (Nursing RN, CNA)
Volunteer training classes
Doctors; Home Health; other services
Set up as private care, not a "Professional Home"
Home sitting service (in your home)
Government programs and grants not welcome
Medicare, Medicaid responsibility/Private Pay
Fundraising; 501c3 non-profit; private home
Supplies, food, employees
Potential Pitfalls
Not enough prayer
Not enough staff
Overestimating your team
Taking a bigger bite than you can chew
Underestimating Gods provision and strength
Underestimating your own strength
Lack of Discernment
Being faithful but unrealistic